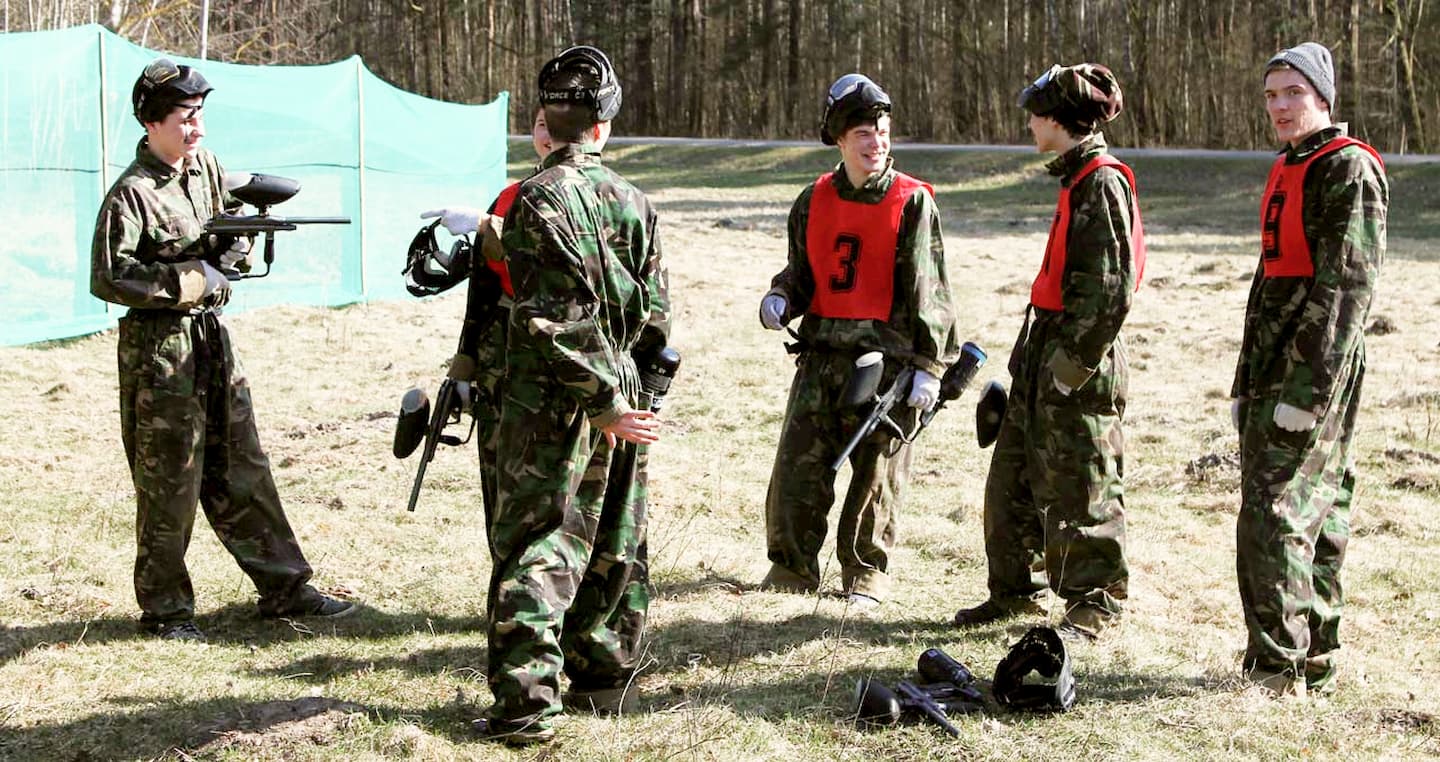 School trips
unlimited
1 - 25 persons
Gravas atpūtas komplekss
What is it
Gravas peintbols piemērots ikvienam - neatkarīgi no vecuma, dzimuma un prasmju līmeņa. Skolēnu ekskursiju grupām un grupām vairāk nekā 14 cilvēkiem īpaši labvēlīgs aktīvās atpūtas piedāvājums. Sākot no 14 cilvēku grupas un vairāk, peintbola spēle tiek organizēta turnīra veidā un sākumkomplektā iekļautas vairāk nekā 50 bumbiņas personai.
What is included
Gun
Paintball balls
Paintball uniform
Facial mask
Gloves
Air baloon top up
Consider
Take with you
Recommended to take comfortable shoes and cloth with you.
Paintball balls
It is allowed to use only paintball balls purchased from Gravas.
Prices
Starting set
for 1 person
7 €
Papildus 50 bumbiņas
2 €
Grila piederumi
10 €