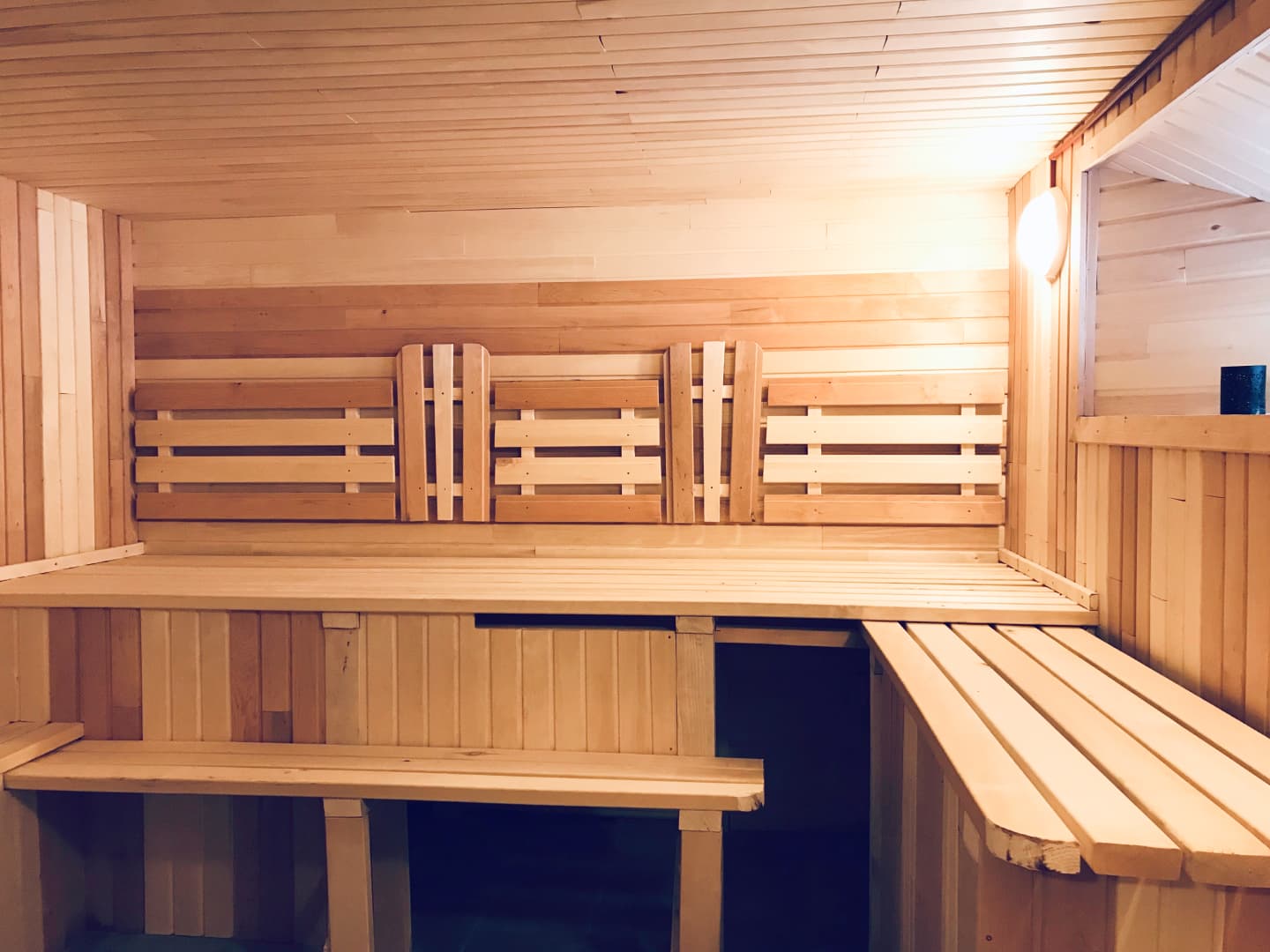 Galerija
Sauna rental
1 - 10 persons
3 hours
Gravas atpūtas komplekss
About sauna
Latvian sauna with temperature 60 - 80 celsium degrees. Sauna room is big enough to have 7 people at a time. During the summer you can relax outdoors in one of the sheds or there is a small rest room in front of the sauna. Sauna house is located 20 m from the guesthouse.
What is included
Sauna facilities
Dinning
Shower
Beach volleyball
Basketball
Parking
Consider
Duration
If you wish to have sauna more than 3 hours, it will be 10 € per extra hour.
Price
If sauna is reserved on public holidays or late night hours, price can be changed.
Prices
Sauna rental
up to 10 persons
50 €
Accommodation
1 person
16 €
Grill place
wood, grill supplies included
10 €