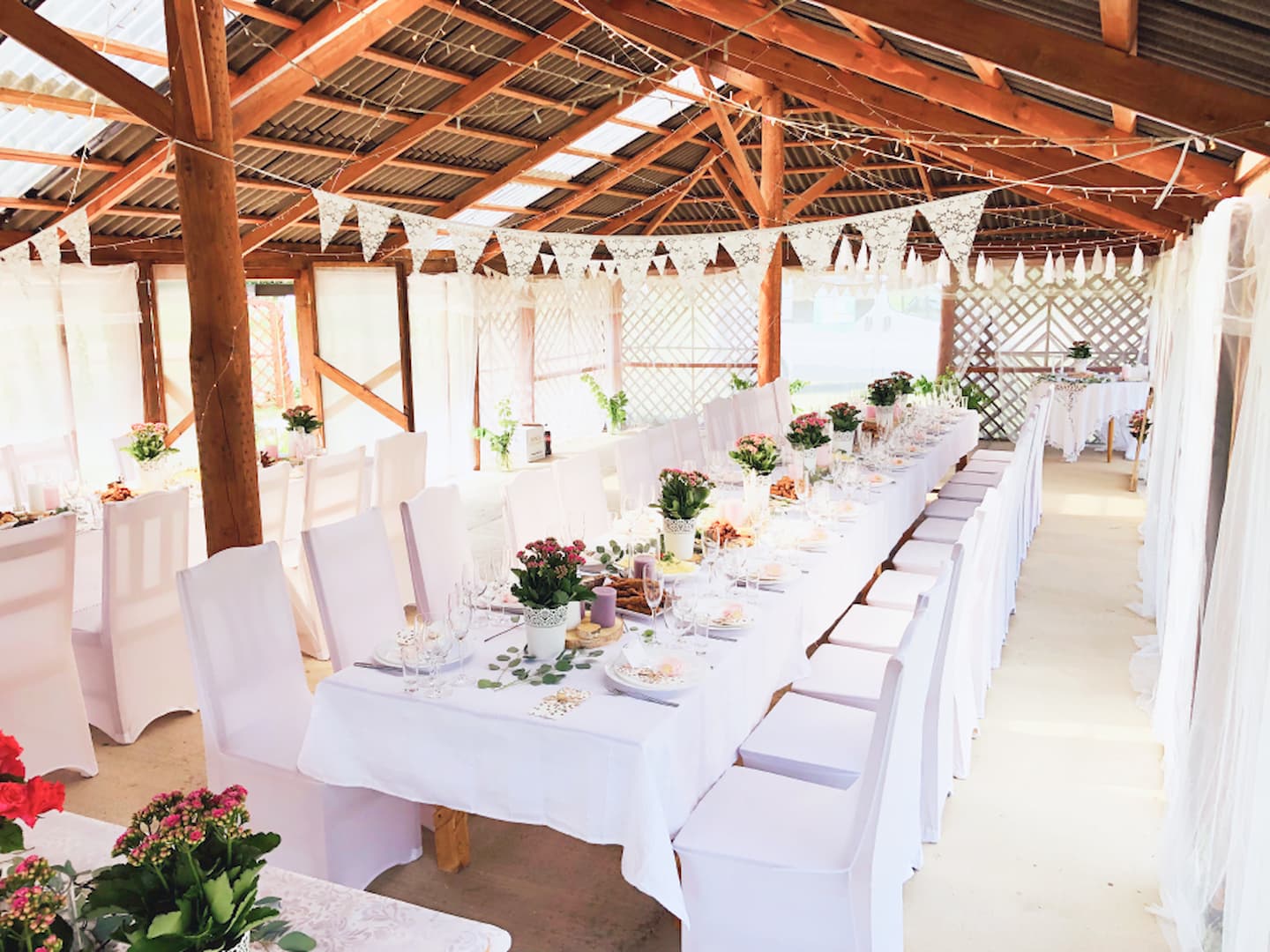 Galerija
Wedding venue
up to 50 guests
Negotiable
Gravas atpūtas komplekss
About wedding
Wedding venue is located 6 km from Bauska. A spacious fenced teritory is located next to a forest with easy access from the main road. The buildings and some decorations reminds of rustic wedding style atmosphere. Gravas hosts will try their best to fit the wedding celebration needs.
What is included
Guesthouse
Accommodation
Kitchenette
Shower
Dinning
Canopies
Beach volleyball
Basketball
Parking
Consider
Chair covers
It is possible to have white chair covers for extra fee.
Decorations
We offer white curtains, candlesticks with lace pattern, wooden plates for candles on the table for extra fee.
Ceremony place
It is possible to organize wedding ceremony in the small canopy or in the fields. Please ask for more details.
Prices
Wedding celebration
up to 50 guests
530 €
Wedding venue
50 €
Bonfire
during the evening or midnight
20 €
Sauna rental
for all guests
60 €