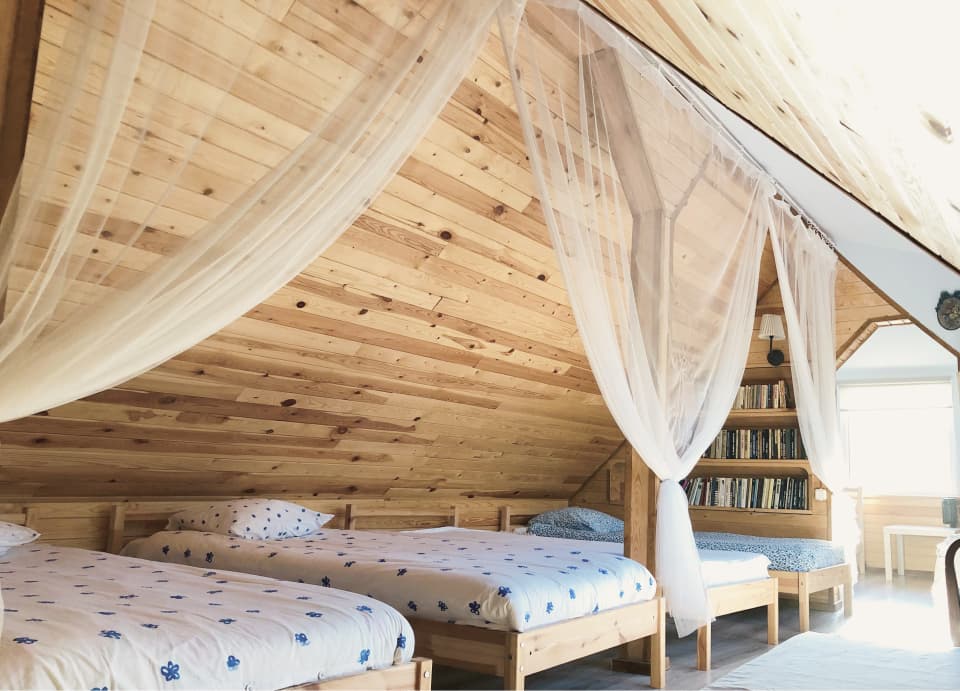 Galerija
Accommodation
2 - 10 persons
16 PM - 11 AM
Gravas atpūtas komplekss
About accommodation
In the guesthouse it possible to accomodate up to 14 people. For extra beds, it is possible to reserve Gravas other guesthouse and 2nd sauna house.
What is included
Bed clothes
Kitchenette
Shower
Cutlery
Beach volleyball
Basketball
Parking
Consider
Arrival & departure time
Checkin time is from 16 PM and checkout time is until 11 AM next morning
Extras
Any extra services should be discussed and reserved before arrival time
Accommodation
We offer extra accommodation only for large events.
Prices
Accommodation
1 person
16 €
Guesthouse
from 10 guests
40 €
Sauna rental
50 €
Grill place
wood, grill supplies included
10 €