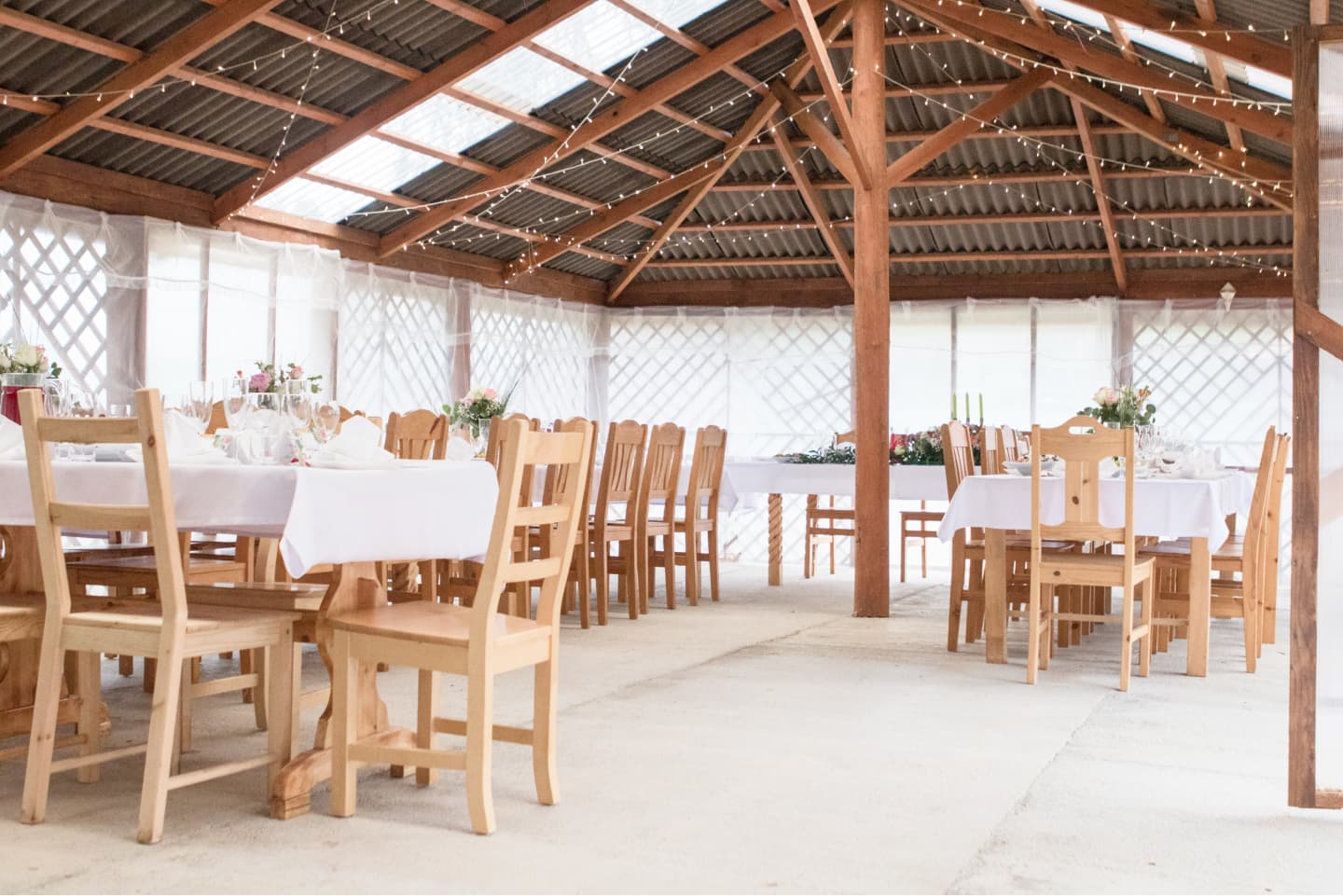 Galerija
Celebration place
up to 20 guests
3 - 12 hours
Gravas atpūtas komplekss
About place
Celebration place is located 6 km from Bauska. It is suitable for birthday parties, anniversaries, cooperative or sport events.
What is included
Canopies
Dinning
Beach volleyball
Basketball
Parking
Consider
Extra hours
Celebration place is rented for minimum of 3 hours. Any extra hour is applied with fee.
Guests
If there are more than 30 guests, an additional fee is applied.
Extras
Any extra services should be discussed and reserved before arrival time
Prices
Celebration place
up to 20 guests / 3 hours
50 €
Extra hour
price per hour
16 €
Grill place
wood, grill supplies included
10 €
Sauna rental
50 €